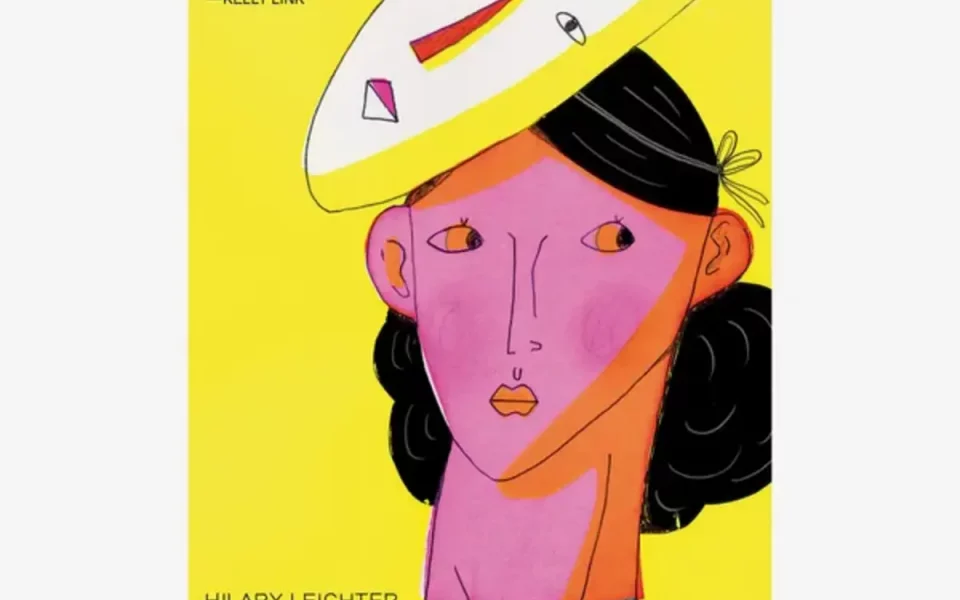 Writer's Digest Presents: Debut Authors (Podcast, Episode 3)
In this third episode of the Writer's Digest Presents podcast, Amy, Robert, Moriah, and Michael discuss debut authors, including whether hunt down debut authors specifically, how they discover new voices, and their favorite books by debut authors (see recommended books below).
Advice for Debut Authors from the WD editors:
"Don't look at the reviews." -Amy Jones
"Don't hide your enthusiasm about your writing and what you love. Don't feel like you have to act like you've been there or that you're too cool. My favorite debut authors that I work with as an editor are the ones who are coming in, and they're just excited and they can't hide it. And that kind of enthusiasm is infectious for the writer, but also for me as an editor. And I want to share that enthusiasm with people as well. And I think that goes through to literary agents, publicists, everyone starts to feel those vibes." -Robert Lee Brewer
"Coming more from the editorial side, I always used to tell my authors, 'Don't be afraid to speak up at any point in this process, because your team is on your side.' You might not think that you're going to have a 3am breakdown about a comma on page 97, and here we are. So when you get there, just remember that your team is not the enemy. They want to hear what you have to say; they want to be there to help you and support you in any way they can, even if it's talking you off the ledge about this comma. Or if it's, 'I'm really feeling this story is not going in the direction I want it to go in. This is not the story I wanted to write.' If they're not behind you, you'll know it. And you'll be able to take steps to get a team who's going to support you and your work correctly." -Moriah Richard
"I guess something I think about a lot of times is that the writing advice writers get from other writers is 'Write every day and make it a habit and build it in' … and that is smart, helpful advice–a lot of times coming from people who've already found success and it's hard for a lot of people who want to write to find two hours a day, an hour a day, 30 minutes a day to write for whatever reason. If they have families, if they are working shifts that are nontraditional, and that can lead to people feeling like failures or they're not real writers and for me, it's just don't worry about that. Find the structure that works for you. If it's a word a day, if it's a sentence a day, if it's a paragraph a week, you are being a writer and you are doing it successfully, because it makes sense for your life. I feel like a lot of writers put themselves down and stop trying because of what it's supposed to look like to be a writer. If you're writing, you're a writer." -Michael Woodson
Breaking In Debut Author Roundtable
After the opening discussion, Moriah Richard speaks with debut authors Nita Prose (The Maid), Mazey Eddings (A Brush With Love), and Christopher Griffin (You Grow Gurl!: Plant Kween's Lush Guide to Growing Your Garden) about their amazing debuts … and plenty of gardening metaphors.
Mazey Eddings quote: "I always love hearing when people start writing their books on napkins and little scraps of paper and stuff like that. I think that's the coolest thing."
Christopher Griffin quote: "I would freak myself out if I went back and said, 'Christopher, gurl, here's everything you got to prepare for.'"
Nita Prose quote: "Take a day-at-a-time approach."
Listen to the Entire Episode Here:
Recommended Books
The Prophets by Robert Jones, Jr.
Night Sky with Exit Wounds by Ocean Vuong
Beast of a Little Land by Juhea Kim
Golden State by Lydia Kiesling
Temporary by Hilary Leichter
More Happy Than Not by Adam Silvera
Red, White & Royal Blue by Casey McQuiston
Cemetery Boys by Aiden Thomas
These Violent Delights by Chloe Gong
The Foxhole Court by Nora Sakavic
State of the Nation by David Jackson Ambrose
The Hate U Give by Angie Thomas
The Poet X by Elizabeth Acevedo