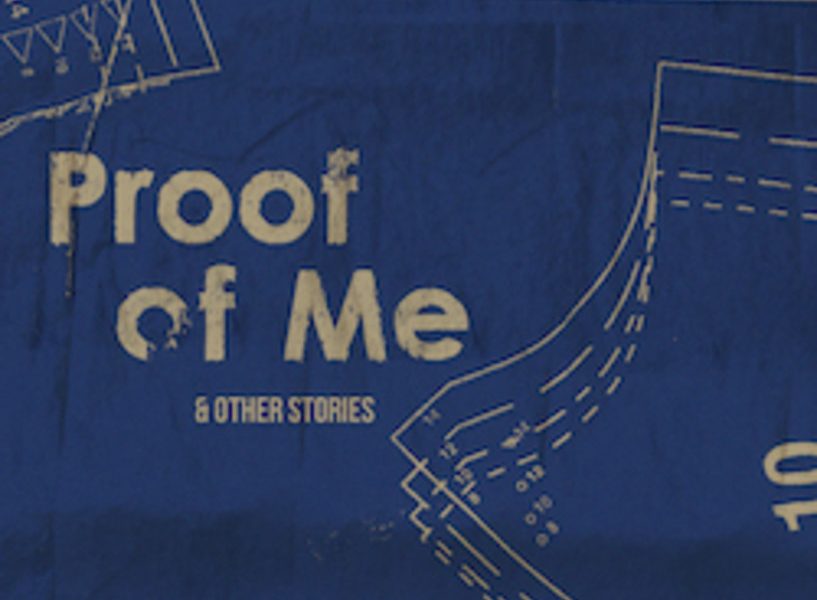 (Almost) Everything I Know About Writing Fiction I Learned From the Newspapers
The former Washington Post publisher Phil Graham once said that journalism is the "first rough draft of history," and anyone who's delved into newspaper archives in their local library knows this to be true. But perhaps journalism—and community journalism, in particular—has the potential to be a "first rough draft" of fiction.
(4 Tips for Writing About Guilt in Fiction)
When someone says "you can't make this stuff up," it's because the strangest stuff is oftentimes true. Where else, but in the May 22, 1990, edition of the Lodi (Ca.) News-Sentinel, can you read about the fate of the Lady Flames softball team, or which Muppets sang at Jim Henson's funeral, or that the theme for the new teen Queen of the International Order of Job's Daughters, Bethel No. 276, was "A friend, like a star, is a gift of love sent by the Lord from Heaven above."? Any writer in search of authentic details to build their characters, or to write about a particular era or region, would find what they need in a local newspaper. And as access to print issues wane, many libraries are transferring old issues into digitized and searchable newspaper archives.
I have never been to Lodi, California, but their digitized issue of the daily News-Sentinel (which I stumbled upon at random) provides a novel's worth of storytelling. We discover that Lodi in 1990 (beyond the song made famous by Credence Clearwater Revival) needs bilingual teachers in Vietnamese, Cantonese, Punjabi, and Arabic. An op-ed columnist who quips about farmers feeding newspapers to their cows expresses a broader concern for the region's dairy industry. And it turns out that streetsweeper safety is so worrisome that the local DPW, claiming that the "rotating brushes of a streetsweeper could squash a copper penny," decides to host a student safety awareness program.
Any of these articles could make great starter seeds for a story, but even beyond these headlines, lesser-read sections of newspapers are loaded with potential. Often viewed as "filler" by both editors and readers alike, these sections are true gems in the rough when it comes to developing characters, sourcing local voices, and contemplating story arc. Let's dig in:
The Classifieds
The Lodi classifieds provide a fascinating crosscut of a community, both its interests and its values as well as its oddities. Consider what kind of character might post (or respond to!) this job listing:
AUTOMOTIVE SALESPERSON WANTED
Must have neat appearance and be aggressive
This ad calls to mind Ernest Hemingway's famous "six-word story," which borrows from the classified ad format: "For sale: Baby Shoes. Never Worn." Like the Hemingway story, what is unstated in these lines is as poignant as what is on the page.
Long before Craigslist and eBay, newspaper classifieds were a vast and peculiar cross-pollination of local economy, quirky regional culture, and ecumenical desire. For about four dollars a day, you could sell your Baldwin Acrosonic spinet piano, or buy bales of red oat hay (presumably for the newspaper-eating cows), or offer thanks to St. Jude via a Novena. Lost dogs and lockets, babysitting gigs, non-smoking accountants, and a "Christian certified massage therapist" all have a home in Lodi's classifieds.
A fiction writer could consider why someone needs to sell a piano, or question what's so special about "red oat" hay? And what exactly would Ramona, the "Christian" massage therapist, do for $30 an hour?
Advice Columns
Mostly it's people in crisis who write to advice columnists like Dear Abby and Ann Landers, and inadvertently offer any writer a near-ready made story. In the May 22 issue of the News-Sentinel, for example, Ann Landers published a letter from someone who'd been wrongfully accused of stealing a flute from a friend in 1977. Thirteen years later, in 1990, the writer still holds a grudge against the band director, who never admitted the error.
As a fiction writer, I have questions: What was the fight with the friend about? What's the deal with the band director? What instrument does the writer play? And who found the flute in the pawn shop two weeks later?
While Ann Landers tells the writer, "You can't saw sawdust" in chasing after an apology, a writer could certainly reconfigure these parameters into a fiction.
IndieBound | Bookshop | Amazon
[WD uses affiliate links.]
Horoscopes
Anyone in need of a character jump-start should look no further than the horoscopes crafted by Jeane Dixon. Dixon's rise as an astrologer in the 1960s came on the heels of her prediction of JFK's assassination, and her widely syndicated daily column dutifully parsed out a few sentences for all 12 zodiac signs for well over four decades. The potential here is storytelling gold.
Consider this horoscope from May 22, 1990:
Libra (Sept. 23-Oct. 22): Thwarting influences may upset your regular morning routine. Curb a tendency to think of "I" instead of "us." Teamwork will help you perform miracles. Avoid financial risks. Loved one shares a secret.
Whether you believe in astrology or not, it's clear how the constellation of elements in this Libran's tiny cosmos might form a story. For starters, what is this character's routine and what would thwart it?
Maybe her girlfriend reveals a financial secret, and their conversation makes her late for work. Her boss relegates her to do inventory in the stockroom, rather than attend an important meeting with the sales team. A colleague invites her to the group lunch (against the boss's wishes), and asks if she wants in on the Super Bowl kitty that weekend—$100 to play. At first, she says no, but then, thinking about her girlfriend's financial issues, opts to join in at the last minute.
And then what happens? Just add water and stir!
The Obits
An editor at my hometown paper, the Southbridge Evening News, once said that community journalism is important because it's in the local paper where its citizens are literally "born" (through a birth announcement) and "die" (through an obituary).
As a fiction writer, combing through the obituaries helps you think meaningfully about the arc of a life story, how one life event leads to and shapes the next, and provides a window into the larger world and the generation in which this person lived, the choices they made, the places they worked and activities they loved, and those they left in their wake.
It is an entire biography and family tree, encapsulated in a few hundred words, and in the hands of the right writer, could easily anchor a fictional story.
News in Brief
Local newspapers often teem with "good news" tidbits that a fiction writer could co-opt for creative purposes. Consider Dan Peeler* of Ripon, California, named "Lab Person of the Year" by the California Water Pollution Control Association. At first glance, he leads a fairly normal life: college educated, married with three kids, and is a lifelong resident of Ripon.
But then, we learn that not only does Peeler have dual Swiss and American citizenships, and holds four state bench-pressing records, he also plays saxophone and clarinet in TWO local polka bands and competes regularly in Swiss wrestling matches. I don't think I could make up a character with such intriguing underpinnings, and yet this small news item about a man receiving an award provides a perfect frame from which a fictionalized story might be crafted.
*I changed his name slightly, to protect his identity
The Comics
Like most kids, I was always drawn to newspaper comics. As a writer, what I now appreciate about comics is the form's sense of sequence and pacing when it comes to storytelling. Writers have lots to learn from graphic novels and the "funny pages," as far as selecting key scenes, crafting succinct dialog, and accounting for our characters' surroundings, physical attributes, and personalities.
If you're stuck on your story, check out the comics page or a graphic novel and study it as an exercise in sequence and visual language. Then try sketching out your story, panel by panel, and see what key scenes surface. What dialog do you use? What do you scrap? What are your characters holding in their hands? What are their surroundings like?
I promise, you'll learn a lot about your storytelling by drawing it out, and studying comics provides a great model for how to do just that.
Beyond the Headlines
For decades, local print newspapers were the center of their communities, and while many are slowly dying out or going online, their archives can bring an era and a region back to life. I first got my start in newspapers back in fifth grade, as a paper girl, and ended up as a reporter in smaller daily papers in Massachusetts and North Carolina.
There I learned firsthand the challenges and joys of getting to know a community, not only by listening to and observing the people I met, but also by attending their pancake dinners, city council meetings, and ribbon cuttings. As I've moved away from journalism and toward fiction, the particulars of what people are interested in and care about—what motivates someone to pen a letter to the editor, or post a classified ad, what moves them act—continue to find their way into my fiction.
If you're lucky enough to live in an area where a small-town paper still exists, please consider subscribing or picking up an issue to see what's making headlines—you never know what stories you'll find lurking inside, waiting to be (re)told.