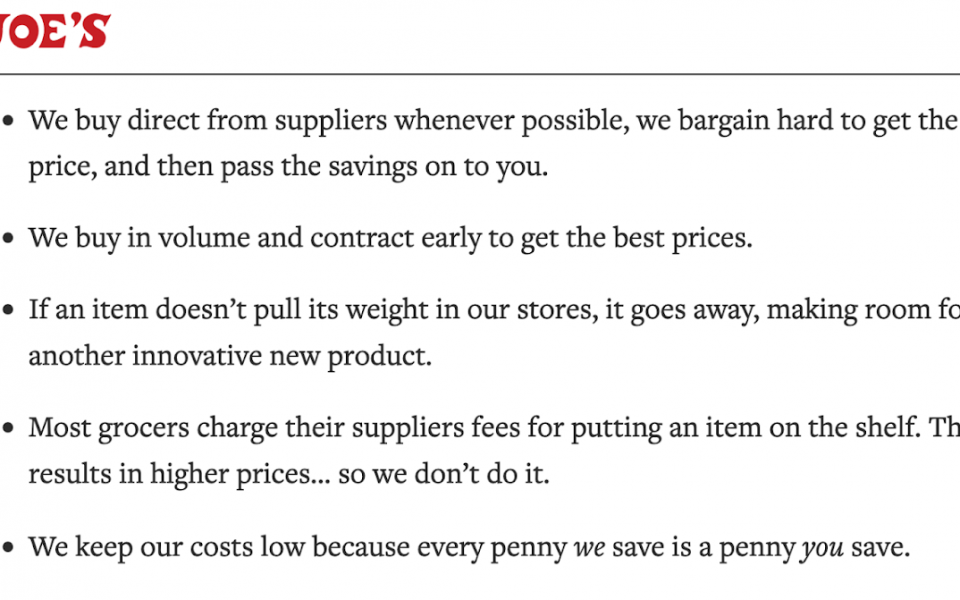 What Is Brand Essence? 5 Examples
If you had to describe yourself in less than five words, what would you say? For people, these words are the foundation of a personality. But for companies, they refer to the brand essence.
All successful businesses have a core spirit that makes up the soul of the brand. At Dyson, it's efficiency. At Disney, it's magic.
Defining brand essence is essential for building a cohesive brand identity, creating impactful marketing campaigns, and connecting with customers. Considering that over 75% of consumers buy from brands that share the same values, it's important for companies to signal what matters most to them.
Brand essence is just one part of creating a strong, memorable brand, but it sets the stage for every other aspect of your identity. So before you design a logo or craft company values, you have to understand what brand essence is and how to shape a strong essence statement. (Don't worry, there are plenty of examples along the way to inspire your brainstorming). Let's get started.
What is brand essence?
Brand essence is the soul of a brand and acts as a foundation so the brand appears consistent and authentic. It defines what a brand stands for, shapes the overall identity, and aims to invoke a particular thought, feeling, or emotion in consumers. Typically, it's expressed in two to three words.
Like people, brand essence can't be fake. Consumers can tell when a brand isn't being true to itself, which can hurt sales and long-term customer loyalty. That's why companies use brand essence as a guidepost for all future branding efforts, from designing a logo to choosing images for a social media campaign.
Consider the brand essence statements of well-known companies:
Airbnb – Belong Anywhere
Patagonia – Responsible and Sustainable
Starbucks – Rewarding Everyday Moments
McDonald's – Consistency
BMW – Driving Pleasure
Nike – Authentic Athletic Performance
The Nature Conservancy – Saving Great Places
All great brands have a distinct essence that keeps customers coming back. Brand expert and author Kevin Keller refers to this as a "brand mantra" and says its purpose is to "define the category of business for the brand and set brand boundaries. It should also clarify what is unique about the brand. It should be memorable…it should be short, crisp, and vivid in meaning."
If you create a brand essence that's unique and leaves a lasting impression on customers, you're sure to see a number of benefits.
Importance of Brand Essence
Most marketers know that strong branding can bring in customers and build life-long loyalty. But its essence is what makes people fall in love with a brand and continually choose it over competitors. Beyond driving sales, here's how brand essence can elevate your business.
Inform brand decisions: It's much easier to create values, define a mission statement, write taglines, design new products, and build marketing assets when your brand has a north star guiding every decision. Without a clear brand essence, your company can take more time than necessary to make key decisions. This can cause frustration for your team and confusion for customers as everyone struggles to understand what your brand truly values.
Define your competitive advantage: Your brand can't be everything to everyone, but a brand essence helps you figure out what target audience to focus on. For BMW, this means attracting buyers who want a great driving experience. But for Volvo, it's finding customers who prioritize safety. Knowing your competitive advantage hones your efforts and makes it easier to show customers what sets your brand apart.
Build trust: A study by Edelman found that 81% of consumers need to trust a brand before making a purchase. A brand essence can help build trust by highlighting the emotive and human elements of your brand. For instance, consumers trust Apple to "Think Different" because of its consistent branding and innovative product track record. When choosing your essence, consider words that reflect the brand and embody the human characteristics of your target audience.
Now that you understand how brand essence influences your company's efforts and customers' perceptions, let's go through a few examples to inspire your brainstorming.
5 Brand Essence Examples
It's easy to think of a favorite brand's tagline or logo, but the brand essence isn't always so obvious. As you look through the brand essence statement examples, see if you can connect the company's spirit to its marketing campaigns, visual identity, or product offerings.
1. Dyson: "Efficiency"
Efficiency is the crux of Dyson's DNA. The company that gave us the first bagless vacuum makes brand essence clear through its line of vacuums, hand dryers, hair care, lighting, and air cleaners. All of the products are designed to make customers' lives more efficient by getting rid of cords and bags and combining multiple products into one.
2. Arc'teryx: "Unrivaled Performance"
Arc'tryx is a Canadian outdoor gear company that's known for its high prices and high-quality products. The brand essence revolves around unrivaled performance, which translates into an innovative product design process that combines science, engineering, and craftsmanship. Not surprisingly, the brand is named after the first reptile to develop the feather for flight, furthering its core as a company that's constantly evolving.
3. Trader Joe's: "Outstanding Value"
Everything about this grocery store centers around providing customers with value — from the products offered in stores to the way it bargains with suppliers. Trader Joe's takes value to heart, which is why it doesn't offer coupons, loyalty programs, or membership cards. Instead, the brand outlines the steps it takes to keep costs low and shoppers happy.
4. Ralph Lauren: "Success and the American Dream"
What you wear matters to Ralph Lauren customers — it signals status and a commitment to the American Dream. The brand captures this feeling in its brand essence statement by focusing on the Lauren family story and creating ad campaigns that feel like snapshots into the life of America's elite.
5. Adobe: "Creativity for All"
Adobe caters to a wide variety of customers, but creativity is at the core of every product and campaign. This brand essence has helped Adobe become one of the top choices for creatives, from product and web designers to artists. It's easy to see how creativity unites the brand's identity and attracts anyone looking for design software.
While a strong brand essence is essential, it takes work to create one. You can get started by following the guidelines below.
Brand Essence Framework
To come up with a brand essence that fits your company and resonates with customers, you want to make sure it includes several elements. As you work through each guideline, try to find a balance between being authentic and aspirational to build trust and evoke an emotional connection.
Make it relevant – Brand essence is a feeling or attitude that customers desire. For instance, Apple used the rise of personal computers to introduce its "Think Different" attitude and compete against Microsoft by targeting young contrarians.
Make it timeless – An essence should be relevant today and consider how the brand may expand in the future. You don't want to change your brand essence often (or ever) since it's the core of your company's identity. If Jeep suddenly changed its essence from "Adventurous" to "Luxury," buyers would be scratching their heads when comparing the off-road SUV to a plush Lexus.
Make it memorable – People remember short, succinct, and punchy messaging, like Nike's "Just do it." While that's the company's tagline, it highlights the importance of keeping your brand essence statement two to three words. Branding experts Al and Laura Ries put it best when they said "a brand becomes stronger when you narrow its focus."
Make it distinct – A brand's uniqueness highlights how it's different from competitors. Travelers who look for unique stays on Airbnb are usually not the same people who get elite status through the Hilton Honors program.
Make it believable – Your brand essence must be authentic for customers to believe in it and hand over their hard-earned dollars. If every experience with Disney wasn't full of wonder, people would doubt the brand's "magical" essence. You can earn people's trust by keeping all brand touchpoints consistent so the essence is always there and always clear.
Shaping a strong brand essence is no simple task, but it's worth the effort to build a reputable brand. Once you distill your company's core down to its most basic essence elements, you'll be able to define your brand identity, make quick brand decisions, and build customers' trust.