Bring Outdoors Inside
Introduction
Science finally catches up with what we knew by instinct. Having spent more time outdoors than in, I can testify to the benefits of being outside. My therapist recently pointed out that most of my photo albums that showed me smiling as I was growing up were taken outdoors. My inside face was usually solemn and subdued.
In nature or outside, you feel better, have more energy, burn more calories (ever wonder why you're hungrier when you're outdoors?), get sunshine (your body converts to Vitamin D), smile more and generally stay more focused. Within the past year scientific tests have demonstrated the benefits of being outdoors and confirm what we knew already.
People have limited access to green spaces with clean air in many parts of the world. Some people don't want to go outside, and others can't. Within the past year, there has also been mounting evidence that watching outdoor videos – nature, landscapes, wildlife – can be restorative. So if you don't want to go outside, or can't, a combination of VR (virtual reality) and outdoor videos can help.
We created the Video Health brand to provide resources anyone can use to get the benefits from nature and outdoors. Our services at Video Health give you access to the best VR headsets and the latest technology. We provide these so you can experience the outdoors in high-definition 3D.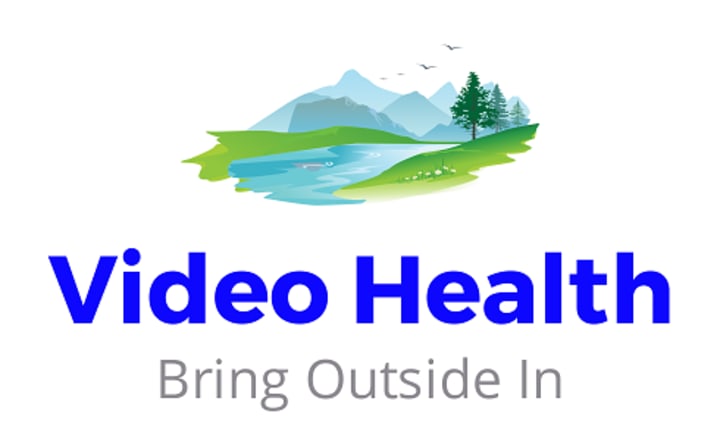 Plus we have a starter set of top-quality outdoor videos. We also have access to the best camera equipment you can use with your smartphone. If you take videos yourself outdoors, you can re-watch them any time with the VR headset. Your family members and others can experience your outdoor stories with a VR headset either provided by you or purchased from our site.
Part of our mission supports distribution of and access to a virtual outdoor experience for those unable to get outside. For those who are home-bound, disabled or prefer to stay indoors, we can provide VR headsets and videos for viewing. Ideally, we'll be providing these services free of charge — to hospitals, nursing homes and those in need. We encourage you to also provide the benefits of outdoors to those you know.
You can read the full article and analysis on Vocal at Feel Better, Bring Outside In