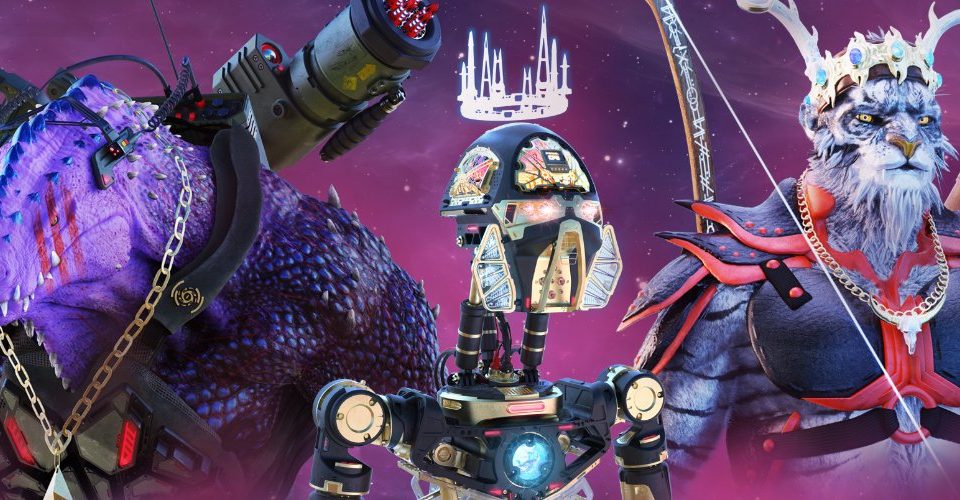 Holders get Access to the Metaverse and Play-to-Earn Games — Creator's Interview
This time around we are talking to Solve Maxwell — Co-Founder of Psilo NFT.
Chris: The Psilo NFTs are a cut above the rest in the sci-fi-based NFT series. What is the main theme of the project?
Solve: We wanted to build a sci-fi franchise that would be exciting and stand the test of time. We started with this NFT collection to bring some of the main characters to life and we tied in a bunch of analogies between web2 and web3, old infrastructure and decentralized governance, the good vs evil of our time. The Psilo Network allows the Tivali, the heroes of our story, to access the metaverse and escape the control of the Gilamon, the villain, but to do so they must learn to work with the Droids.
Chris: Additionally, what is your story behind the artwork and character development?
Solve: We started with the story and really worked at developing a timeless sci-fi adventure. Once we had that in development, the characters started to reveal themselves. Then it was a matter of adjusting them slightly to really tie in concepts that people are already familiar with, but offer a delightful spin by offering a new version of what could be reality. For example, the Tivali are an advanced feline species and we come to discover that they actually evolved similarly to humans but from felines and several thousand years before humans evolved from apes. They built the pyramids and everything we know about ancient Egypt was their doing. We've had it wrong or didn't know the full story this whole time. Once we had the characters really come together and present themselves, we reached out to Gurmukh Bhasin to get his take on all of it. He decided to come on board as a partner and develop these characters and lead the art department.
Chris: Through this NFT project, you also want to fund research for psychedelics in mental health treatment. Please tell us more about the cause and work supported by the Psilo NFT.
Solve: To be clear, we want to build a major sci-fi franchise in its own right and use it to shed a positive light on psychedelic therapies to aid in the mental health crisis. The work MAPS.org has been doing for many decades is extremely important and we are donating to them and finding more ways to point people towards the amazing research and results psychedelic therapies in a clinical setting are capable of delivering to those struggling from mental health issues. The Psilo Network within the planet Psilo is how the Tivali enter the metaverse.
Chris: So, what do the NFTs look like? What are the key traits and characteristics of the Sci-fi tokens?
Solve: They're high polygon count 3D avatars that are exceptionally well crafted by one of the top 3D designers in the world. I regularly tell people to zoom in and experience the incredible detail. There are three different characters with 4 to 5 ranks within each one. Each character has a very different surface consisting of either hair, scales, or titanium.
Chris: Similarly, the Psilo NFTs have three categories. How and when will each category of token be released? Does each of them have its own price and powers?
Solve: All three characters of the genesis collection will be released on Mint Day, May 3rd, 2022. They're all initially priced the same at .08 ETH. However, the NFT market will decide their value after release. We imagine people will trade them at different values based on their rarity. There are 4,444 Droids, 3,333 Gilamon, and 1,111 Tivali. Each of those characters has 4 to 5 ranks within them creating a separate rarity amongst each.

Chris: Moreover, what are the benefits of owning a Psilo NFT? What more can the user do with their tokens?
Solve: These are 3D avatars, capable of being used in metaverse and augmented reality platforms. We've partnered with Netvrk (Netvrk.co) to give PSILO holders access to the metaverse and play-to-earn games they're developing with Unreal Engine. This is our first metaverse partner and we're super excited to have a place to call home that will showcase the level of detail these avatars possess. However, we will be building token wrapping or "metawrapping" opportunities for our collections to enable them to be compatible with multiple metaverse and AR platforms. We're also looking at various models to allow for additional utility and ways for holders to utilize DeFi to access more value.
Chris: Importantly, who is behind the creation of the Psilo NFT? Please introduce your team and their contributions here.
Solve: The artistic lead is Gurmukh Bhasin. He started his professional career as an architect and turned 3D concept designer. He is considered Top 100 Most Influential Artists by 3D Artist Magazine. Gurmukh's work draws significantly from his life experiences, and provides a constant source of inspiration as he continues to explore the seemingly untapped intersections between reality and imagination. Previous work includes being a lead vehicle designer on the Star Citizen game.
The team itself has come together through previous friendships, which we are really happy to have such a great group of folks working together on PSILO. Specifically Solve Maxwell, a cofounder of PSILO, has been amazing at developing the business opportunities for PSILO. Douglas Radecki, another cofounder of PSILO, has been able to use his design process to move the project forward.
We're very fortunate to have on-boarded some world-class advisors that are consistently creating opportunities for PSILO within their professional fields:
Scott Muir M.D., Clinical Psychiatrist, has been Principal Investigator at MindMed.
Dr. Demelza Hays, Head of Research at CoinTelegraph.
Matt Bauerschmidt, G-Eazy's manager, Owner at The Revels Group.
Justin Wu, social media influencer, Founder of DCENTRALCon a multi-city Web3 conference.
Corvas Brinkerhoff, Co-founder and VP of Experience Design at Meow Wolf.
To learn more about the rest of the team, please visit our homepage. While there, you will notice we are composed of very talented folks and that the team is fully doxxed. Finally, our Advisors are a strategic mix to drive PSILO forward to participate in the future of Web3, the entertainment industry, and mental health awareness.
Chris: In the end, please share some of the important pointers from your roadmap. How do you plan to accentuate user experience in the future?
Solve: If you look at our team and the advisors we've strategically onboarded, a story should start to unfold about where we're looking to take PSILO. We see this as a major sci-fi story that can hold its own in entertainment verticals of many sorts. We're well versed in Web3, building products in the technology space, and are building in a way that allows us to showcase that. We're also stepping into more traditional forms of media and will be merging the two for years to come.
Along with building the PSILO IP to be the next great sci-fi multimedia franchise (we aim to be mentioned along with other great examples, such as Dune and Star Wars), we are a community focused Web3 native organization. Our goal is to drive value for the community, which means listening to the community and creating ways for them to participate. We aim to be frequently providing updates to the community as we accomplish initial goals and our roadmap develops.
Also, don't forget to join our Discord and Twitter. It is the best way to stay informed on news and announcements.