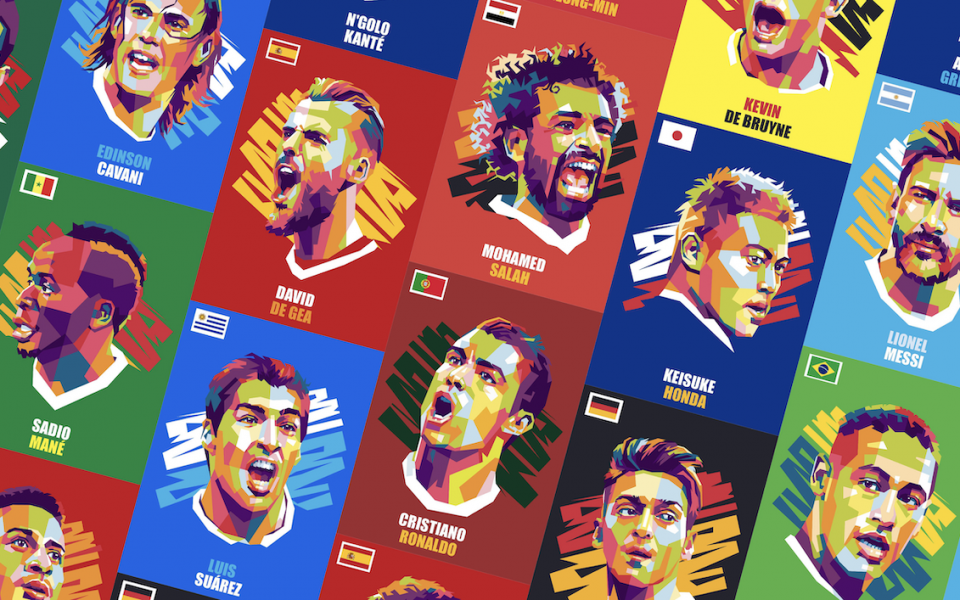 How the Cryptostrikers Artist Elevated Indonesian Pop-Art With NFTs
Web3 is still in its salad days, but it's already brimming with potential, despite the bear market. 
Creators are building novel use cases for NFTs like clockwork, but it's essential to keep an eye on positive impact in life and global culture. For example, NFTs are changing how we interact with music, in addition to how artists' work is perceived and valued. They're bringing species back from the brink of extinction. They're even inspiring communities to rethink our relationship with cultural icons of the past.
But a more ambient (and transformative) use-cases for NFTs is the proliferation of cultural traditions and ideas on a global scale. If the early days of widespread internet adoption made being a global citizen a more tangible reality, Web3 is a global cultural interchange on steroids.
Gilang Bogy's WPAP art
Take Gilang Bogy, the digital illustrator and artist behind the highly successful and football-inspired NFT project Cryptostrikers; a collection whose trading volume amounts to 2.43K ETH (nearly $4 million).
Bogy used WPAP for the collection (and most of his work), which is a pop-art aesthetic pioneered and popularized by Indonesian illustrator Wedha Abdul Rasyid in the late 1990s. Illustrators working in this style often use WPAP (Wedha's Pop Art Portrait) to depict portraits of individuals. The designs feature straight lines and angular geometric shapes filled with rich, vibrant hues, juxtaposed with one another.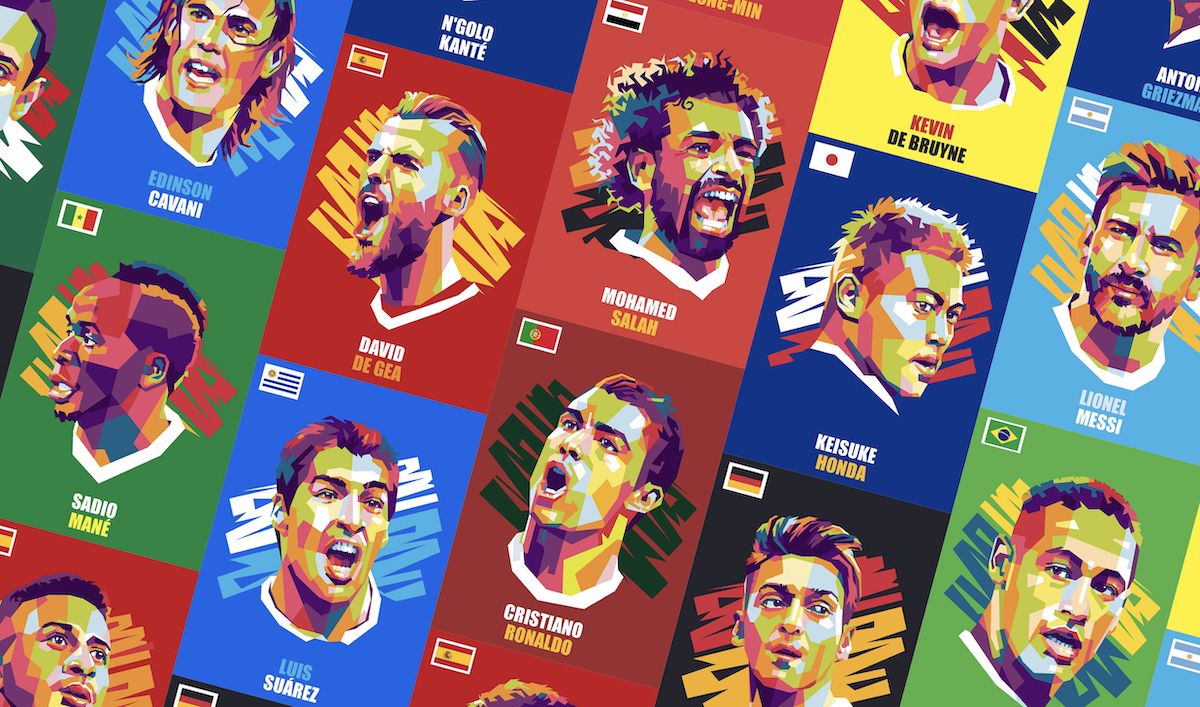 Bogy began teaching himself the illustration method in 2013 after a friend suggested it to him while the two attempted to create a clothing brand. "That style comes from my country, Indonesia. I really liked that," Bogy said in an interview with nft now. "I had seen it before. I'm not a traditional artist, so that style gave me the freedom to draw."
In 2014, Bogy began experimenting with the style and publishing his work on Behance, a platform for artists to share their work and get discovered. A year later, Coca-Cola contacted Bogy about potentially commissioning him for a product they would release the following year. That product became a limited-edition run of Coke cans for the 2016 UEFA European Football Championship series.
The cans, which featured 24 WPAP-style portraits of the German national team, elevated Bogy and his artwork to an international level of recognition, and inspired fellow artists in Indonesia to build their own careers.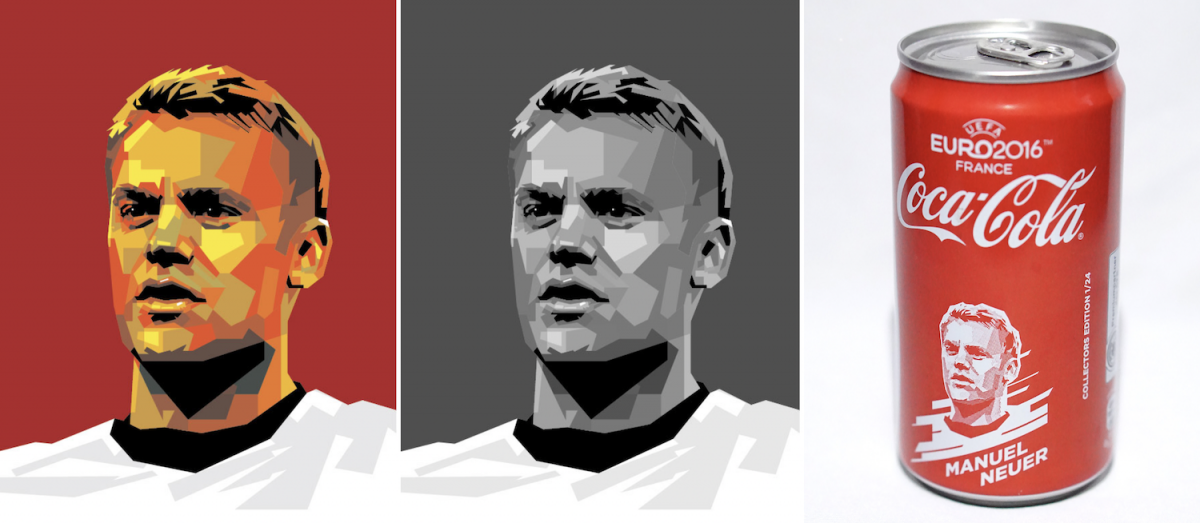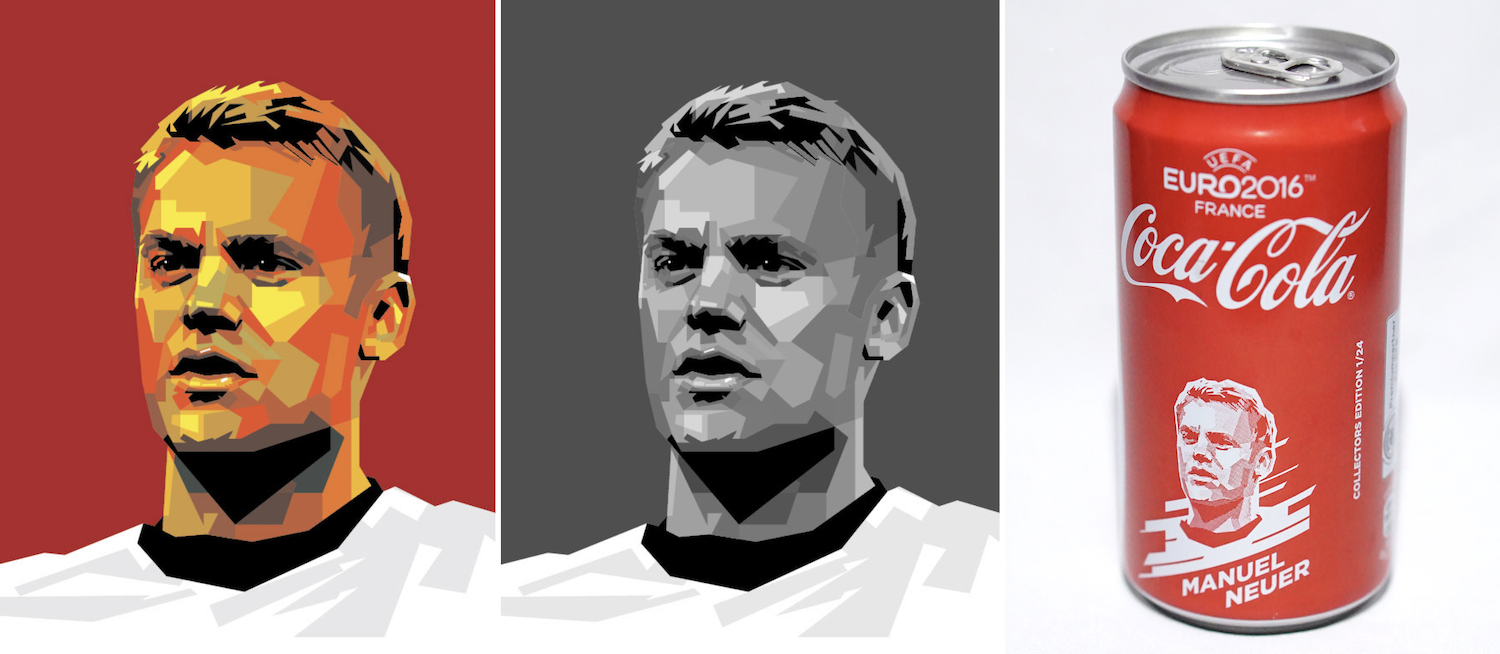 "We have a big community of WPAP lovers here," continued Bogy. "They tell me more and more people are becoming aware of this kind of art style. They are getting commissioned more, too."
From Cryptostrikers to VeeFriends
It was 2018 when the team behind Cryptostrikers asked Bogy to be the leading artist for their NFT project. At the time, he had no idea what an NFT was, which he ascribes to a lack of Web3 awareness in Indonesia. "It was really in 2021 that people started to talk about things like crypto collectibles and NFTs," Bogy explained. "People didn't even know what Bitcoin was until then."
Souring Bogy's Cryptostrikers relationship is that, when the project's developers pitched it to him, they said the art was for a mobile game and failed to mention NFTs. Roughly a year later, Bogy began to learn about the technology, and realized what his work was elevating.
Cryptostrikers has been immensely successful. NFTs in the collection that depict football superstars like Lionel Messi, Cristiano Ronaldo, and Neymar da Silva Santos have sold for large sums of money. In August 2021, for example, Bogy's Messi portrait in the collection sold for 39.96 ETH, which was nearly $130,000 at the time. The project's creators eventually gifted Bogy four NFTs from the collection to thank him for his work.
Happily, the commissions kept coming in for Bogy. In September 2019, AIG Japan had him create the artwork for the company's 100th anniversary. In the spring of 2020, Nifty Gateway commissioned him for the MMA fighter Cris Cyborg's inaugural NFT release. Cyborg was the first MMA fighter to mint a collection on the platform. Author Nelson Peña also commissioned Bogy to create the artwork for his book on the life of Kobe Bryant.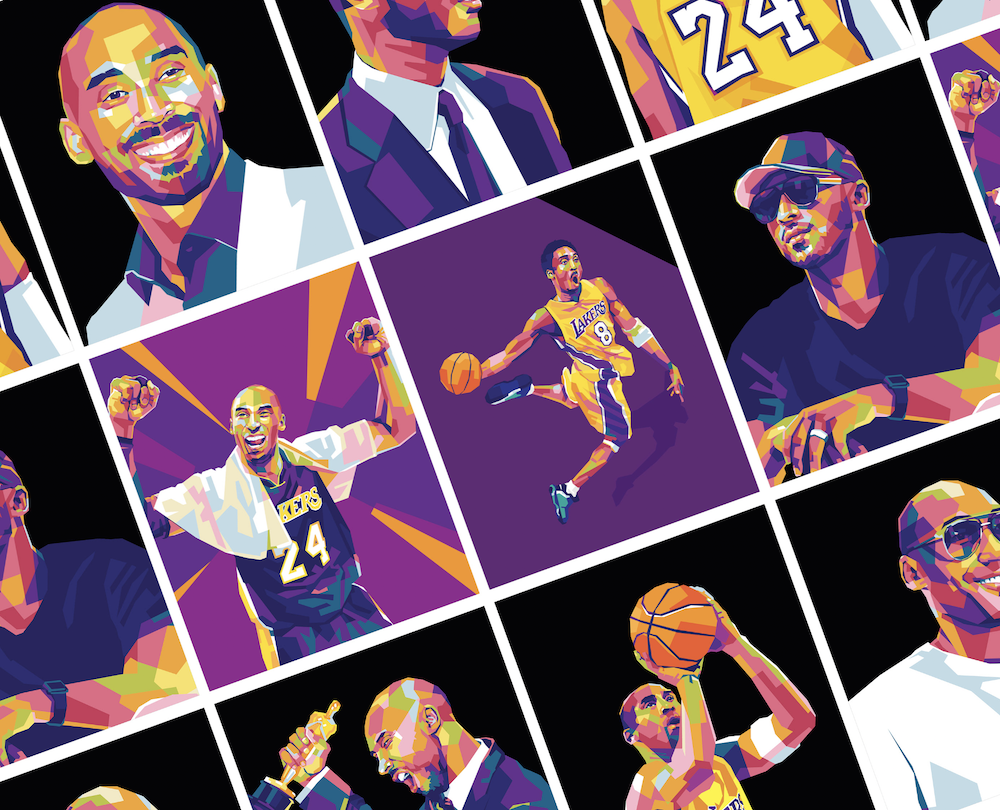 In an encouraging turn of events, the Cryptostrikers collaboration proved a bigger stroke of luck for Bogy than he first realized, as the team introduced him to Gary Vee in 2021. In September of that year, Vee asked Bogy to contribute art for VeeFriends Mini Drops.
Bogy created the Spooky Vees collection of 31 Halloween-themed NFTs for Mini Drops, a project that challenged him to adapt the portrait-tailored WPAP art style he knew so well into landscapes featuring a new style of characters.
"I thought it was funny because Halloween in Indonesia is not so popular," Bogy said. "But here I was as a designer making these digital assets for it. It was challenging for me. Gary provided some ideas and templates, and I had to turn them into certain scenes and incorporate the Halloween vibes."
For now, Bogy's future NFT plans remain open. His art style relies primarily on transforming photographs of famous individuals into unique pop art, something that works wonders for officially commissioned projects, but limits what he can do on his own accord without butting up against issues of copyright claims.
He's also busy welcoming a new child into his life — Bogy graciously conducted the video interview for this article from the hospital. But he's still brainstorming potential ways to deploy his unique illustrative style. "I'm still thinking about what I can do," he said. "I might make something from scratch. I might try to illustrate some original creations from photographs that I take. We'll see."
Regardless of what he chooses to do in the future, Bogy maintains his primary vision: to propagate the WPAP style and popularize crypto and NFTs in his country. "That's one of my dreams, to spread the love of WPAP, so people are more aware of it," Bogy said. "Japan has anime, Indonesia has WPAP."
The post How the Cryptostrikers Artist Elevated Indonesian Pop-Art With NFTs appeared first on nft now.