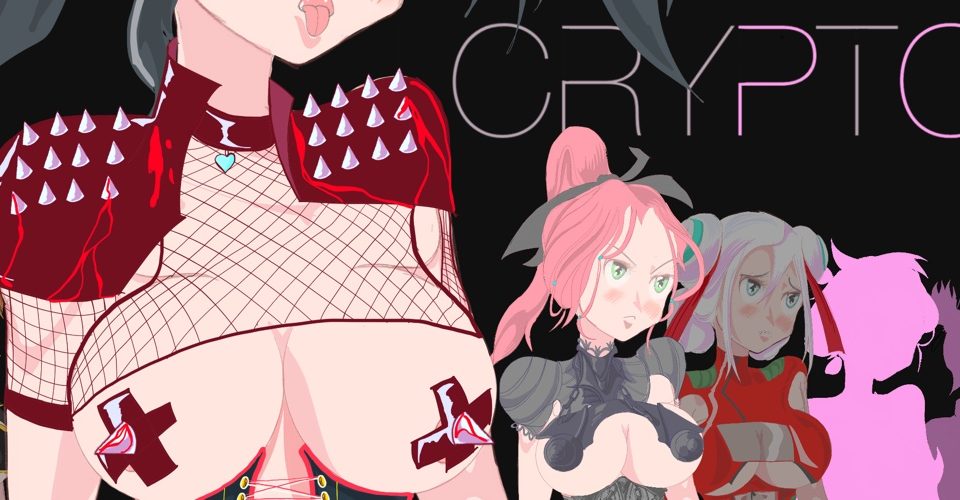 Large Giveaways and NFT Airdrops are Available for Our Community — Creator's Interview
Chris: Hi there! Please introduce yourself.
Pari: My name is Pari, and I'm the manager of Cryptai Girls NFT, the first project of the Cryptorn NFT team. I was born in Zurich, Switzerland, moved to London, and graduated from the University College London (UCL) with a Bachelor of Science degree in Information Management for Business. Before 2022, I had moved to Dubai, UAE. I work as a product development manager in a crypto trading company, as an entrepreneur, as a crypto investor, and simply put, I'm a big Web 3.0 enthusiast.
Chris: The Cryptai Girls are here to spice up the Web 3.0 platform. What is unique about this NFT collection?
Pari: The NFT collection of Cryptai Girls has been created to spice up the Web 3.0 platform. The main unique idea is the NSFW Hidden Content. In fact, Cryptai Girls is the first erotic NFT project with a Hidden Content feature. Owning one of our NFTs gives you access to see it topless by getting the Hidden Content from our Discord channel. Only the owner of the specific Cryptai Girl token will be able to see their NFTs' Hidden Content. After considering both our teams' and anime fans' interests, our team has come up with the concept of creating something new and unusual that has never been done before in the Web 3.0 arena.
Chris: The team has put a lot of effort into the creation of these beautiful works of art. What are the key benefits of owning a Cryptai Girls token?
Pari: Before making the project public, our team put in a lot of work to finish and polish it to a high standard. Every trait has been meticulously drawn by our artist, who is both an anime fan and a mangaka. The Cryptai Girls' closet was stocked with ideas from every member of the Cryptorn Team. Each and every characteristic is hand-drawn and unique. In Web 3.0, the concept of Hidden Content in NSFW tokens has never been seen before. Our goal is to carry on spicing up the Web 3.0 community by establishing engagements with our NFTs and Metaverse eventually. We deeply care about the people in our community, and we'll stop at nothing to make them happy. Moreover, by owning one of our Cryptai Girls, you automatically participate in our large giveaway of $250,000! To learn more about the upcoming giveaway, please visit our website.
Chris: In a similar fashion, what are the different traits and characteristics of the Cryptai Girls that make each token unique?
Pari: Our artist, who is settled in Cannes, France, has hand-drawn over 320 attributes for Cryptai Girls tokens. Meanwhile, we've been keeping an eye out for the latest fashion trends from both eastern and western cultures, as well as some of the more traditional clothing from various regions. Games, sports, and movies were also a source of inspiration. Knight Suits and Ballroom Jackets were given to our Cryptai Girls. Ancient Japanese culture was the inspiration for the Katana Suit. Bikinis, distressed tops, and other open looks can be found in our traits as well. We used corsets to keep our Cryptai Girls' waists closed since we enjoyed the concept of our NFT Girls wearing such elegant and classy items. Because we have three different breast forms for our NFTs, the tops that work with one breast don't fit with the other, making our NFTs even more unique. Cryptai Girls' hairstyles were diligently drawn by our manga artists, ranging from simple and conventional to more complicated and creative. Furthermore, our Cryptai Girls' faces have been painstakingly modelled by our artist, making them more lifelike. The Cryptai Girls collection also includes outfits based on famous anime characters.
Chris: Moreover, do you also have some rare tokens? If so, what are the rare traits?
Pari: Our project brings 16 Limited and 2 Super Limited Cryptai Girls. The difference between the Limited and the "WL and Public Mint" versions of Cryptai Girls is that all Limited NFTs have different attributes, none of them looks alike. Our Limited Cryptai Girls were inspired by the most famous anime characters. Our manga artist did an excellent job of capturing the character's personality and appearance with a variety of facial expressions, clothing, and backgrounds. The Super Limited Cryptai Girls are even more special than the Cryptai Girls and Limited Cryptai Girls. Super Limited Cryptai Girls will bring two fabulous design decisions from our artist to the Web 3.0 community. These two tokens will not only have different attributes, but the Cryptai Girls will also be indifferent poses, not like regular and Limited NFTs. Of course, Limited, and Super Limited NFTs will feature NSFW Content. All these rare tokens will be auctioned off once our Public Mint is closed.

Chris: How many tokens will be released on the mining date? Do you also have a presale or a whitelist?
Pari: Firstly, we will open the Whitelist Sale, where we will have 250 spots. Each spot can mint up to 4 NFTs for 0,05 ETH each. Whitelist Sale will be available from 9th May. Then, we will do the Public Mint beginning on 14th May, where every buyer can purchase up to 10 Cryptai Girls at once. Overall, the Cryptai Girls NFT collection contains 10,018 NFTs, 18 of which are Limited Edition Cryptai Girls, that will be auctioned after Whitelist and Public Sales are closed.
Chris: That's interesting! What is the process to get on the whitelist? Similarly, please share the minting process for the tokens.
Pari: Cryptorn Team provides 250 whitelist spots for Cryptai Girls NFT mint. Whitelist sale will take place on the 9th of May 2022 at 12:00 UTC. Whitelist allows you to mint your Cryptai Girl earlier than the public sale. The minting price will be reduced to 0.05 ETH. Members of the whitelist can mint up to 4 NFTs at a time.
All possible ways to join the list are based on attracting new users that are interested in Cryptai Girls NFT. There are a few ways to join WL, which you can find down below.
Be among 25 first Discord Members who are interested in joining the whitelist. If you are, you can claim your whitelist role.
Be a booster of the Discord Server. If you boost our Cryptorn Discord Server, the role will be automatically added to you.
Be a winner of giveaways on Discord, Twitter, and Instagram. Check out the links for our social media.
Be a Level 5 Discord Member. Cryptorn Discord Members can gain experience (XP) and credits from being active by chatting in text channels.
Invite at least 5 people to our Discord Community.
After completing one of the options to get into WL above, you will be added to a special channel for WL participants where you can send your ETH account. Once all the steps are done, you will be able to mint Cryptai Girls NFTs on 9th May 2022 at 12:00 UTC on our website.
To mint our NFT on Public Sale, which begins on 14th May at 12:00 UTC, click on the "MINT" button on our website and then connect your wallet. Then Mint your NFT. Join our Discord server and open your DMs in order to allow Admins to send you messages. Connect your Metamask wallet using the "connect-your-wallet" channel. You will be automatically added to the "holders-club" channel, where all the holders are. There you will find a pined message of hidden content form. Click on the link and fill out the form using your ETH wallet and Discord nickname. After doing so, you will receive your hidden content via Discord direct messages from Official Cryptai Admins. Then, enjoy your Cryptai Girls' beauty without a top.
Chris: In the end, please share some of the key pointers from your roadmap. How do you plan to accentuate the benefits for your token holders in the future?
Pari: Our team highly values the community and will do everything in order to keep them happy and satisfied with their choice to purchase Cryptai Girls NFT or other Cryptorn NFT projects in the near future. By being a holder of our NFTs, you become a part of our ecosystem. Our team has got many young, talented, and hard-working Web 3.0 enthusiasts that desire to develop this space and have fun at the same time. In the near future, we want to make our Cryptai Girls in 3D and introduce them to the metaverse. We also want to keep on making large giveaways and NFT airdrops for our community. Moreover, we are planning to develop other NSFW NFTs with Hidden Content in 2D and 3D but not related to anime, as we want to differentiate and grow our community, which has different interests and tastes. Our team also desires to collaborate with other NFT projects and our community's favourite adult industry actresses. The Cryptorn NFT team is also planning to develop a mansion for our community to visit and have fun in the metaverse, as well as the first Web 3.0 strip clubs to hang out in. Follow us on Twitter, Tik Tok, and Instagram, also keep an eye on our Discord and Website to see what we're up to next.