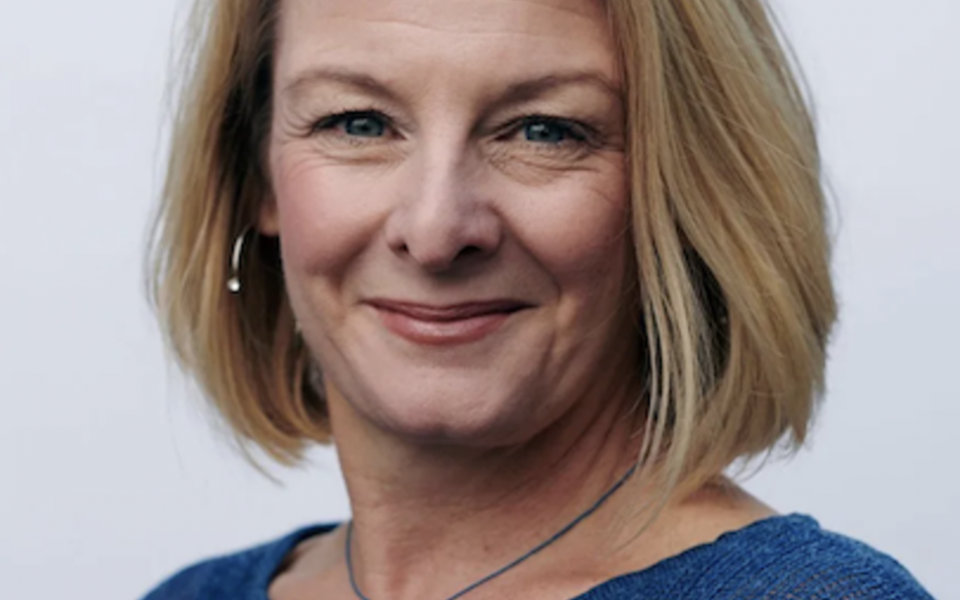 Lian Dolan: On Finding the Right Place and Right Time
Lian Dolan is a writer and talker. She's the author of three best-selling novels, The Sweeney Sisters, Helen of Pasadena, and Elizabeth the First Wife. She's a regular humor columnist for Pasadena Magazine and has previously written monthly columns for O, The Oprah Magazine and Working Mother Magazine. She's also written for TV, radio, and websites. Find her on Twitter, Facebook, and Instagram.
In this post, Lian discusses the years-long process of putting down and picking back up the idea that would become her new novel, Lost and Found in Paris, the challenges of publishing a book in the pandemic, and more!
Name: Lian Dolan
Literary agent: Yfat Reiss Gendell at YRG Partners
Book title: Lost and Found in Paris
Publisher: William Morrow
Expected release date: April 5, 2022
Genre/category: Fiction
Previous titles: Fiction: The Sweeney Sisters, Elizabeth the First Wife, and Helen of Pasadena; Nonfiction: Satellite Sisters Uncommon Senses and You're the Best: A Celebration of Friendship
Elevator pitch for the book: An American art curator arrives in Paris with a sketchbook to sell only to have it go missing from her hotel. Thanks to a series of clues, she embarks on a treasure hunt filled with art, romance and peace with her past.
IndieBound | Bookshop | Amazon
[WD uses affiliate links.]
What prompted you to write this book?
With Lost and Found in Paris, I wanted to explore a few different ideas: fame, grief and recovering after loss. The story has been in my head a long time. One spark came from a headline I saw just after the 9/11 tragedy and that was 20 years ago!
In addition, like a lot of people in LA, I've had brushes with fame—the director's kid in class, the sports star's kid on the soccer team, that guy in yoga who just got nominated for an Oscar. Those interactions got me thinking about how being famous or raised by famous parents influences your life and the expectations of others, for better or worse.
And I started this book right after losing both my parents in a short time period, so grief and loss were on my mind. But that all sounds pretty grim, and I like writing book with plots that move, with fantasy settings and a bit of romance, so the more serious storylines are woven into an art history treasure hunt in Paris.
How long did it take to go from idea to publication? And did the idea change during the process?
I started this book nine years ago! But I was in the wrong place to write. I'd just lost both my parents in a short period of time and even though I had a few chapters done, I put the book aside for a few years. I couldn't really write a book about grief and loss until I had processed my own.
Then I wrote two other books—You're the Best: A Celebration of Friendship and The Sweeney Sisters—before picking up the pages Lost and Found in Paris to write the final draft and polish. So yes, some details changed, but I think it's more correct to say that the story came into sharper focus.
I give credit to my editor for the sharper focus. I knew where I wanted Joan to end up as a character in terms of her personal growth, but I didn't know exactly how she was going to get there in terms of plot points. Once I nailed the action, I still needed to work on the emotion.
The final third of the book did change a lot during the editing process with Rachel Kahan at William Morrow. Rachel did what a great editor is supposed to do: turn my point of view around so I could see the growth through Joan's eyes, not my own. That perspective really made the book better.
Were there any surprises or learning moments in the publishing process for this title?
Publishing a book in the middle of a pandemic has many "learning moments!" Publishing used to be a hands-on business with stacks of paper being exchanged and printed for rewrites and copyedits. But because the entire industry has been working remotely since March 2020, every step of the process has become digitized, from incorporating editorial notes to copy edits to the first pass pages.
My editor was in Brooklyn, her assistant was in Portland, the copyeditor was in a third location. It was all a little disorienting at first and I needed to learn a bunch of new platforms to get the book in top shape. I'm not a fan of track changes, but I had to learn!
Were there any surprises in the writing process for this book?
In 2018, I sold two books to William Morrow, this one which was a full manuscript and a pitch for a book called The Sweeney Sisters. The publisher wanted to bring The Sweeney Sisters out first which was a surprise as it was unwritten!
I shelved Lost and Found in Paris for 18 months to write and tour with The Sweeney Sisters. Going back to Lost and Found in Paris in the middle of a pandemic really shed new light on the topics of loss and grief. I think the unexpected time off from the book made it richer.
What do you hope readers will get out of your book?
As with all my books, I hope readers keep turning pages, learn a few things about art and history and wish, for one moment, that they could be the main character. And, in the case of Lost and Found in Paris, that they book a ticket to Paris. That to me is a completely satisfying reaction.
If you could share one piece of advice with other writers, what would it be?
The fun of writing fiction is making stuff up. I think the advice to write about what you know has limited a lot of less experienced writers. Take yourself out of the manuscript and let it go! You don't really have to know anything, but you do have to imagine everything.