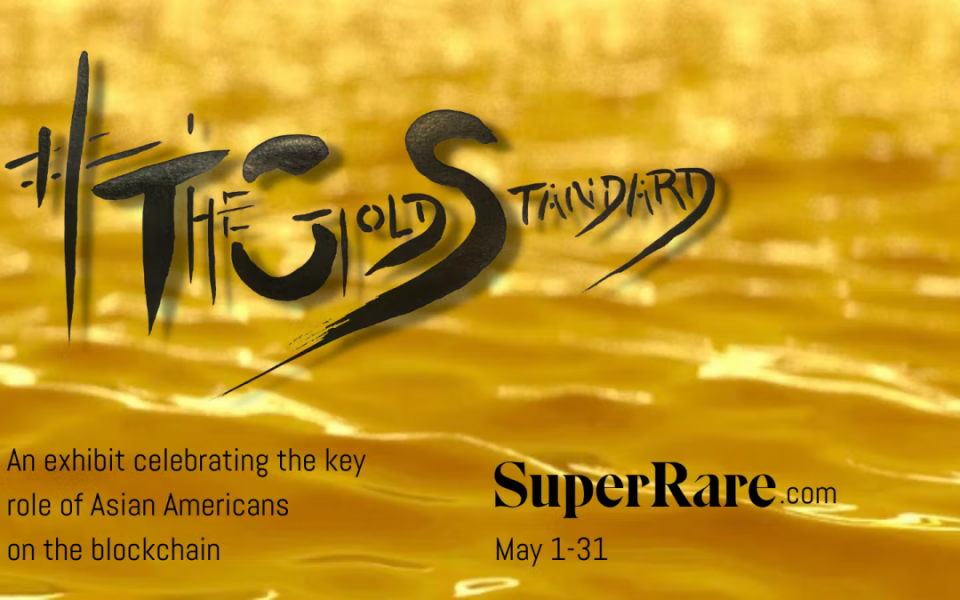 The Gold Standard Exhibition: Giving Shine to Asian-Americans in NFTs
What does it mean to uplift and empower underrepresented artists? It entails much more than just giving them a platform. We must dig deeper, and actively spread the word about their work, pay respect to their journeys and their potential, and support their creative intelligence.
This May, in celebration of Asian American Pacific Islander (AAPI) Heritage Month, SuperRare and Drue Kataoka are doing just that. The leading NFT marketplace and artist/technologist/activist and CEO Kataoka have teamed up to create a new exhibition entitled #TheGoldStandard to spotlight the vast contributions of Asian American artists in the digital art world.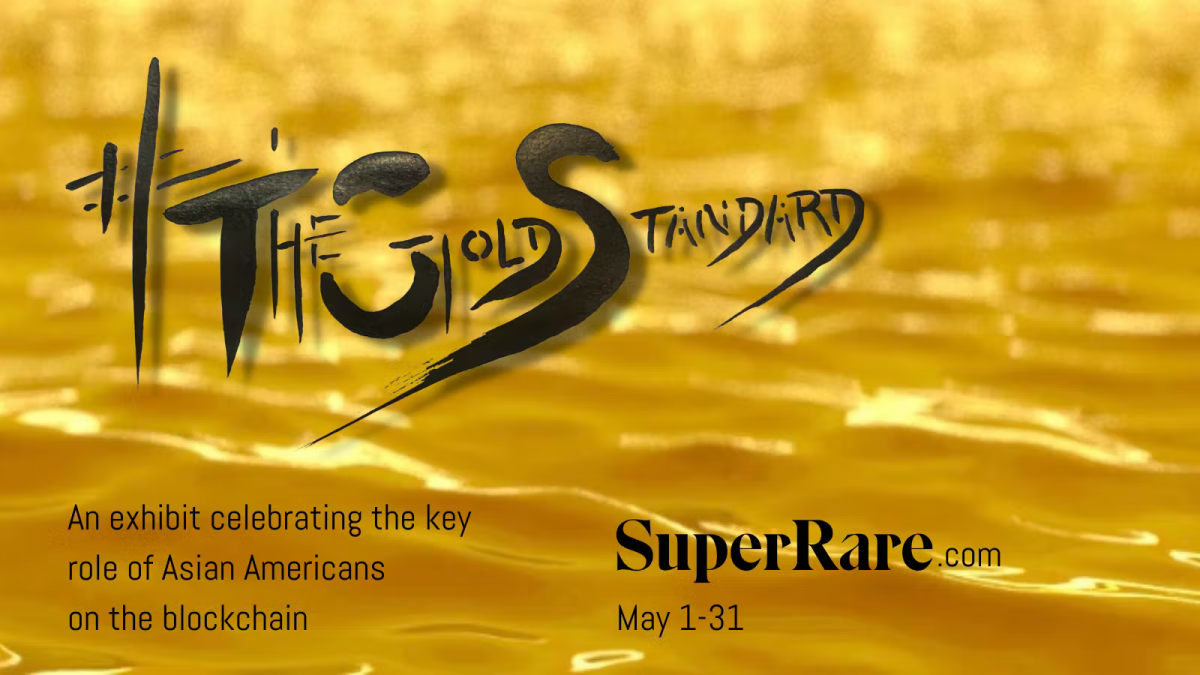 Running the entire month of May, #TheGoldStandard features 10 artists that help refract the Asian American and global pan-Asian experience through their diverse practices. With this first-of-its-kind showcase, SuperRare is communicating the importance of the diverse populations that make up the NFT ecosystem, bringing Kataoka on board to spearhead the endeavor and drive the point home.
Since 2018, SuperRare has provided a stage for artists big and small. Although it may seem like a highly curatorial platform, SuperRare continues to earn accolades for its community-centric values and ventures aimed at supporting underrepresented artists.
As a prominent digital artist and CEO of Drue Kataoka Art Studios, Kataoka has continued to meet and break barriers in the traditional art world. Now, in Web3, she has emerged as a champion of diversity in the NFT space with the goal of bringing recognition, acknowledgment, and celebration to the countless AAPI artists who have paved the way for the advancement of digital art.
"From pushing visual technology to its limits in Hollywood special effects, to building virtual worlds for top gaming experiences, to advancing the frontier of technology art, [Asian American artists] have been the backbone of digital creativity for decades," Kataoka said in an interview with nft now.
"Asian Americans have played a critical role in turning the best-known digital franchises into household names, but they haven't really gotten their just due. For the most part, they've been really toiling away in the shadows. We even have examples of some of these artists in the show: astonishingly talented, yet not as well-known as they should be."
"Shapes and Ladders: Battles of Bias & Bureaucracy (server room)" by @wonderinganimal https://t.co/8utT2KTom0 pic.twitter.com/SxK9IghyXR

— SuperRare (@SuperRare) May 2, 2022
Kataoka hopes that #TheGoldStandard will help collectors find extraordinary underrepresented artists, bringing them well-deserved recognition in the process. She acknowledges that the NFT space, in general, could be doing better in both combatting racism and uplifting women and non-white artists, saying that it must not be a lone effort, but a multi-pronged approach.
"On one side of the coin, when we see racism, misogyny, or harassment, it needs to be called out right away," says Kataoka. "The other side of the coin is: when we see great talent and brilliant artists and creators who are doing important work, we need to call that out too. We need to amplify them for the overall health of the ecosystem."
While these types of amplification endeavors — even those running for a full month — can seem fleeting in the fast-paced NFT space, Kataoka has taken great care in curating an experience to address the lack of representation of Asian American artists in media, entertainment, and the arts. The #TheGoldStandard exhibition includes pieces minted by digital artists as well as scientists and researchers who are pushing the frontiers of what is technically possible in crypto.
"I spent a lot of time and care in putting this show together. I spent hours with each artist, talking with them and helping them select a piece so that the whole collection goes together and exposes the rich facets of Asian American art and artistic experience," Kataoka tells nft now. "I really spent the time to figure out which piece would be the strongest foot forward that each artist could contribute to this unique opportunity.
Even Kataoka herself has provided an NFT to be displayed via the SuperRare exhibition. With "Vitruvian Woman" — a piece created by Drue Kataoka Studios in collaboration with Concept Art House — Kataoka reimagines Leonardo da Vinci's Vitruvian Man as a multi-cultural Asian American woman in a sea of gold. A portion of the proceeds from the sale of this specific piece will benefit the non-profit Asian Health Services which provides health, social, and advocacy services for all regardless of income, insurance status, immigration status, language, or culture.
Based on multiple biometric scans of Kataoka's actual body and featuring various unique details and easter eggs, "Vitruvian Woman" is a marvel in and of itself. Yet the piece also perfectly rounds out #TheGoldStandard, which is named in reference to Asian skin, excellence, and of course, to the roots of cryptocurrencies (and crypto art) as the "new gold."
The post The Gold Standard Exhibition: Giving Shine to Asian-Americans in NFTs appeared first on nft now.