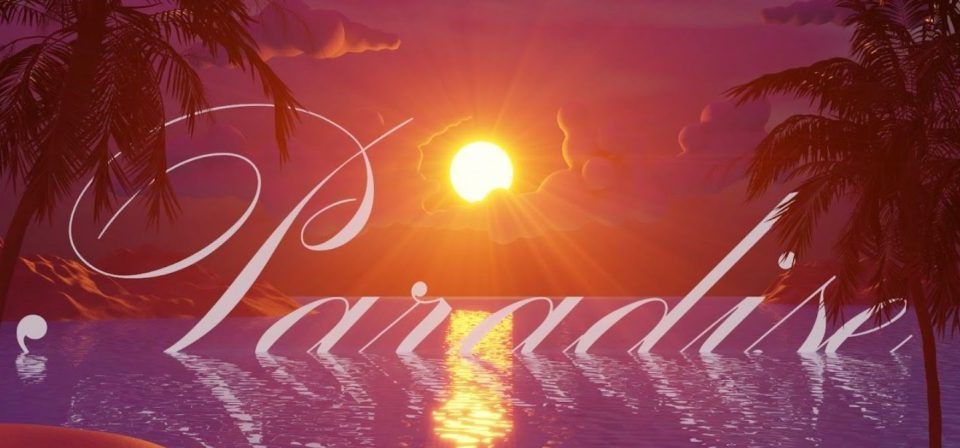 Undervalued: Paradise, Rituals, Nyan Cat, and More
Traversing the world of non-fungibles is a daunting task. With so many new NFT projects, artists, and large-scale collections cropping up weekly, it has become nearly impossible to keep up with all the new and exciting happenings.
Previously, all that was needed to find the latest NFT craze was a simple browse through OpenSea. But things have changed drastically since the 2021 NFT boom. Now, NFT enthusiasts have to really be mindful of what and where they collect.
To aid in the unearthing of awe-inspiring NFT endeavors both new and old, nft now presents Undervalued: a weekly column highlighting innovative projects, collections, and artists pushing the NFT space forward.

Paradise launched on March 4, 2022. It's the African NFT Community's first-ever exhibition. It was put together in celebration of Women's History month and showcases 22 Black women from numerous different regions of Africa and the African diaspora.
Curated by multi-faceted artist Abieyuwa, the paradise collection and exhibition is themed to represent the unique ideas of paradise across cultures. Specifically, the collection showcases what the featured artists visually conceptualize paradise to be.
A first-of-its-kind endeavor, the Paradise collection serves to highlight how women are undervalued and often overlooked in the NFT ecosystem while simultaneously showcasing a range of Black Women more than deserving of success in the space. The collection received support from Aku's Micah Johnson, who helped cover minting fees of all 22 pieces, many of which are still available via primary sale.
Rituals is a collaborative project between engineer/artist Aaron Penne and Grammy-nominated producer/artist Justin Boreta that was launched on Sept. 24, 2021. The project was released via the highly-coveted Art Blocks platform and combines generative music and generative artwork to create immersive NFTs in celebration of "emergence, mindfulness, and community."
Each of the 1,000 NFTs within the Rituals collection was created entirely by code that is infinitely evolving, with the capability of continuously generating music and art without repeating for upwards of 9 million years. Now, months after Rituals was launched at Venice CA's Bright Moments NFT gallery, Boreta and Penne have decided to release a Rituals album in standard streaming format.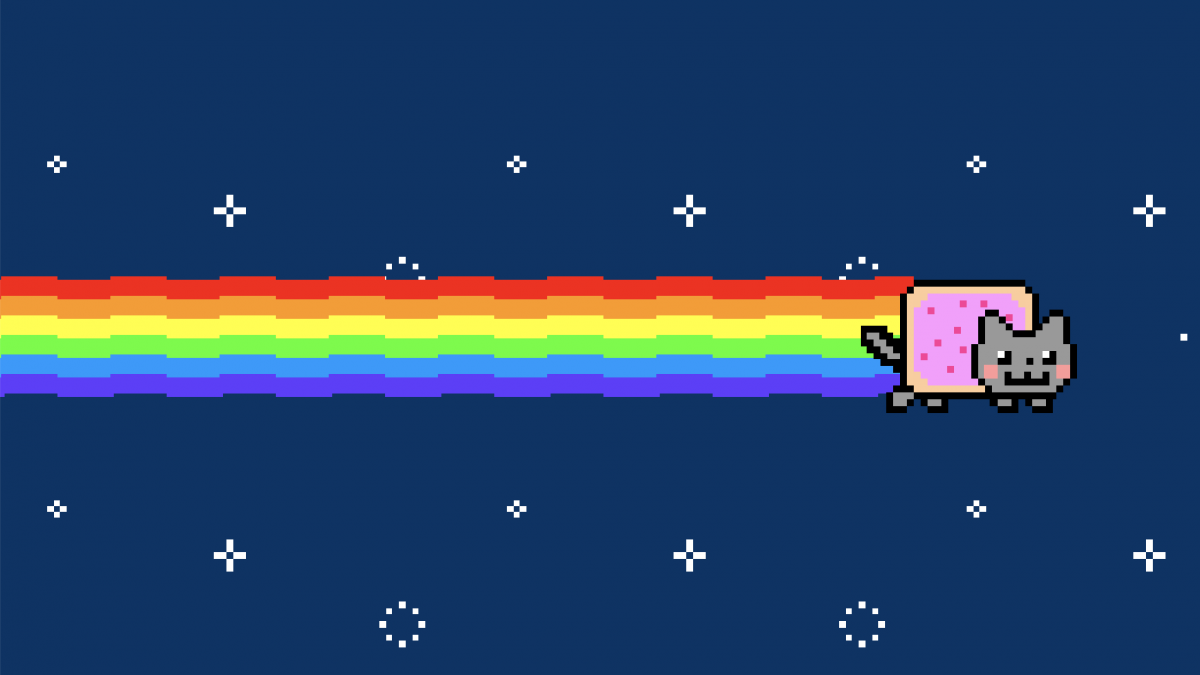 On February 18, 2021, Chris Torres, the creator of the Nyan Cat character, kicked off what would become known as the "Meme Economy." After auctioning off an NFT of his influential character for close to $600,000 and making history as the first meme creator to sell his work as an NFT, Torres started an entire collection dedicated to his pop tart cat.
Currently, the Nyan Cat collection features 22 edition NFTs depicting different iterations of the famous GIF. Many editions featured via OpenSea are available to collect for under 1 ETH. This collection ultimately stands as a testament to one of the most historic moments in the NFT ecosystem — when NFTs made it possible for creators of timeless memes to receive proper recognition and payment for their viral creations.
The Dudes is a collection of code-generated interactive avatar NFTs launched on Aug. 2, 2021. The 512 NFT dudes — which can each be directly interacted with by way clicking or dragging a cursor across the art — are possibly the first-ever interactive PFP (profile picture) NFTs ever released.
Numerous PFP projects were released after the NFT ecosystem became aware of the success of the Bored Ape Yacht Club. Yet, out of the countless avatar collections launched, few brought any real innovation to the table quite like The Dudes. The collection meshed three major facest of the NFT space into one with the combination of avatar NFTs that are generative and interactive.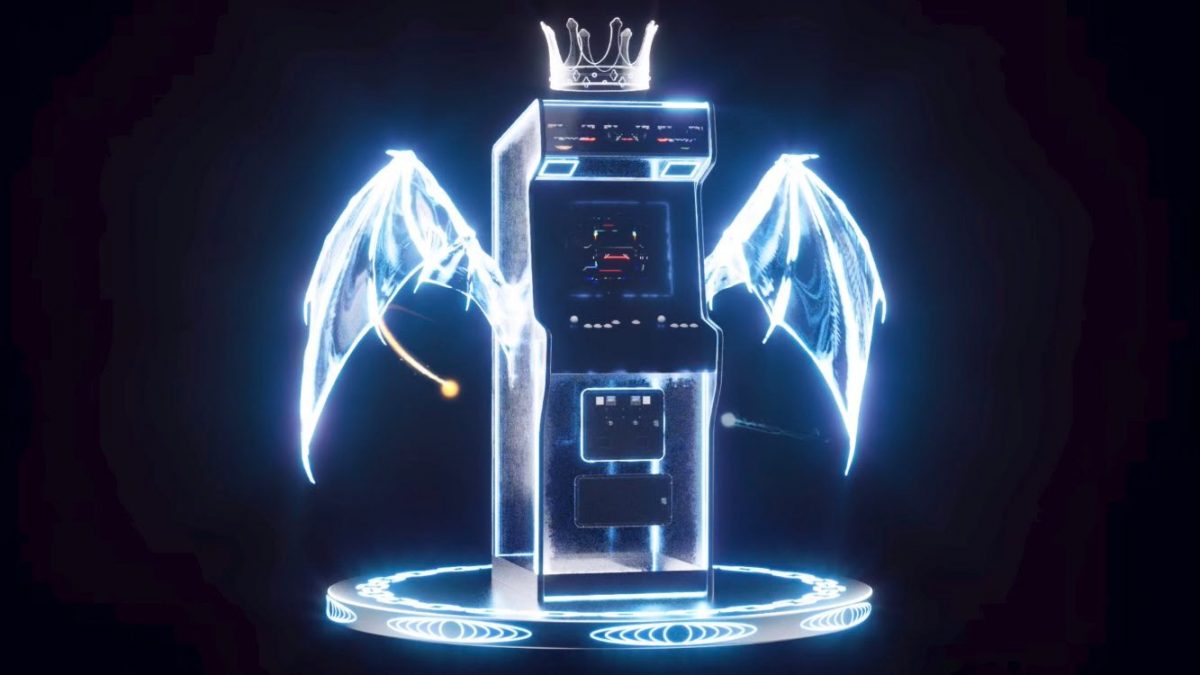 ArcadeNFT, released on Aug. 13, 2021, combines the lure of retro arcade games with NFT tradeability. A collection of interactive NFTs, ArcadeNFT features a growing number of fully playable arcade games that live, in their entirety, as code on the Ethereum blockchain.
What started out with the release of a simple, playable pinball NFT has now grown into a collection of over 6,000 NFTs. Featuring six unique games, ArcadeNFT presents a unique use-case for NFT gaming — one that isn't reliant on fundraising for long-term development goals but places the product directly in the wallets of users wishing to support the project's efforts.
The post Undervalued: Paradise, Rituals, Nyan Cat, and More appeared first on nft now.