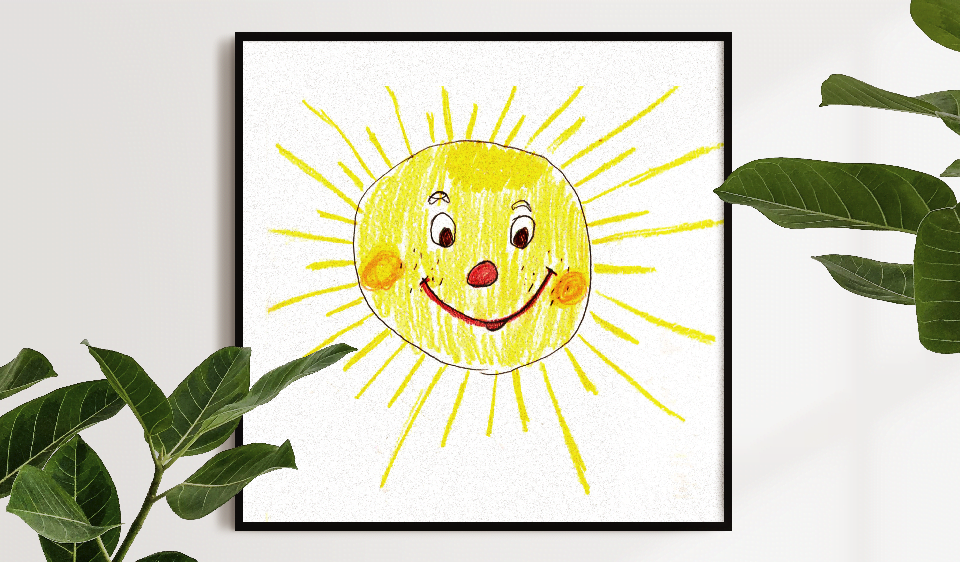 Upcoming Drops: April 18-24
Let's face it: The NFT space moves really fast. Considering how quickly things can change in the metaverse, a week in NFTs might as well be a month IRL.
Don't get us wrong — the more people onboarded into the space, the merrier. But because of the constant influx of great art and ideas, it's becoming increasingly difficult to keep up with all the news, launches, and general happenings.
Well, you can put the days of endless Twitter and Discord scrolling behind you, as we'll be coming up with a weekly list of upcoming NFT drops you definitely don't want to miss.
Their Futures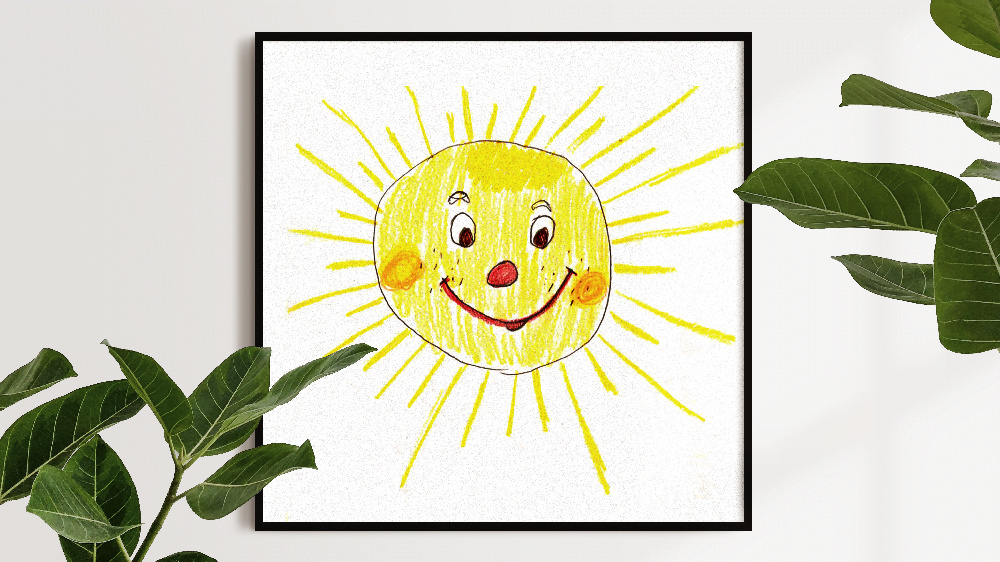 Who: Verse Labs
What: 1/1 auctions
When: April 18 @ 12 p.m. EDT – May 2 @ 12 p.m. ET
Where: TheirFutures.us
Why: Their Futures is a project dedicated to building a brighter tomorrow for Ukrainian children. Since Feb. 24, 2022, thousands of displaced children have continued to create in the midst of conflict, capturing their feelings and emotions through art. Their Futures has turned this art into NFTs available for purchase with all proceeds going to Hand to Hand, whose goal is to raise money for urgent needs and pass it on directly to the hands of activists, doctors, and volunteers who are at the epicenter of humanitarian catastrophes.
The Iceman
In February 2020, Anders went to Antarctica to try and complete the first ever Iron Man distance triathlon on the continent. We helped him organize a documentary crew to follow along pic.twitter.com/3iuLr2WuCM

— Yes Theory (@YesTheory) April 12, 2022
Who: Yes Theory
What: Film premiere access NFTs
When: April 18 @ 1 p.m. ET
Where: TheIcemanFilm.com
Why: The Iceman is a forthcoming film about the impossible journey to complete the first-ever long-distance triathlon in Antarctica. In lew of accepting a $1.25 million production to complete the film, Yes Theory opted to crowdfund the endeavor via NFTs to ensure the crew behind this death-defying would retain creative control of the film. Each NFT yields a unique reward from virtual premiere attendance to meet-and-greets with the stars and crew.
Слава Україні (Glory to Ukraine)
Who: Tristan Eaton & CORE
What: Humanitarian NFT drop
When: April 19 @ 3 p.m. ET
Where: OpenSea
Why: Renowned muralist and crypto-artist Tristan Eaton has partnered with crisis-response organization CORE to raise funds for the Ukraine humanitarian crisis via NFTs. The collection will feature 500 NFTs with all proceeds to support the important work that CORE is doing on the ground to provide life-saving relief for refugees in Ukraine, Poland, and Romania. Those who snag 10 or more editions will receive a limited edition, signed print by Eaton, and the collector who purchases the largest amount of Слава Україні NFTs will be gifted two tickets to the annual CORE Summer Gala.
A Looming Weight
Who: Levitate
What: 50 1/1 NFTs
When: April 19 @ 3 p.m. ET
Where: Levitate.gallery
Why: This latest collection from influential producer and crypto-artist Levitate is set to pave the way for both how he presents and moves forward with all of his future NFT endeavors. With the launch of his new platform, Archives, the LA-based artist ushers in a new chapter in his career with his largest and most sentimental collection, hosted via his own smart contract and website.
Young M.A Genesis

What: Young M.A memorabilia NFTs
When: April 19 @ 4 p.m. ET
Where: Serenade.co
Why: The Young M.A Genesis collection pays tribute to the Brooklyn MC's acclaimed career. Limited to 250 editions, those who collect an NFT from this collection will receive a downloadable link for Young M.A's track "Aye Day Pay Day," a picture from Young M.A's personal camera roll, a smartphone screensaver, and access to exclusive Q&A with the artist.
MATTE Black Badge
Who: MATTE
What: Membership pass NFTs
When: April 19 @ 5 p.m. ET
Where: MATTE.world
Why: MATTE is a globally renowned full-service creative studio working behind the scenes with some of the world's most recognized brands and talents. Now, MATTE is jumping head-on into the Web3 space with the launch of its first NFT collection of access passes to events, moments, and content.
Self-Similarity
Who: Gavin Shapiro
What: Silent auctions
When: April 19 @ 6:30 p.m. ET
Where: Nifty Gateway
Why: Gavin Shapiro is a digital artist living in New York whose unique bird-focused NFTs have become a staple of the NFT community. With his latest Nifty Gateway (NG) drop, Shapiro has focussed on playful conceptual zeotrope art and hopes that his new auction format will let the market decide the value of his work.
Glyphic

What: 7,000 graffiti NFTs
When: April 20 @ Time TBA
Where: GlyphicNFTs.com
Why: Glyphic is a new NFT project aiming to bring street art and streetwear into the digital age. With its first drop, which features art from graffiti artist FUZI, Glyphic will offer up a variety of handcrafted NFTs that give owners access to the Glyphic community and ecosystem — with digital and physical perks and benefits to come.
It's All In Your Head
Who: Killer Acid
What: Auctions and editions
When: April 20 @ 4:20 p.m. ET
Where: Nifty Gateway
Why: Killer Acid is one of the most renowned illustrators in the NFT space. With his many collections continuing to break records, his latest NG release comes as somewhat of a humorous celebration of a breakthrough in his ongoing struggle with a rare inner ear disease.
La Bella Principessa
Who: The Holoverse
What: 1/1 auction
When: April 21 @ 6:30 p.m. ET
Where: MakersPlace
Why: La Bella Principessa is the world's first Leonardo Da Vinci NFT in a 500 million pixel hologram. This holographic NFT is the first of its kind and combines history and technology as well as physical and digital assets.
You

Who: BFF
What: 10,000 avatar collectibles
When: April 21 @ 1 p.m. ET
Where: MyBFF.com
Why: You is the inaugural collection from BFF, an open-access community with a mission to help women and non-binary people get educated, connected, and empowered in web3. You celebrates the uniqueness of women and non-binary friends across the NFT community and the world and features art from Jade Purple Brown.
Akutars
Who: Micah Johnson
What: 15,000 avatar collectibles
When: April 22 @ 3 p.m. ET
Where: Aku.world
Why: Akutars will be Micah Johnson's largest NFT endeavor to date. Totaling 15,000 NFTs, the Akutars collection will feature pieces designed by Pharrell Williams-founded apparel brands Billionaire Boys Club and ICECREAM, Roc Nation's streetwear label Paper Planes, PUMA, pioneering luxury fashion and streetwear expert Upscale Vandal, and NYC-based contemporary luxury label WHO DECIDES WAR.
The post Upcoming Drops: April 18-24 appeared first on nft now.