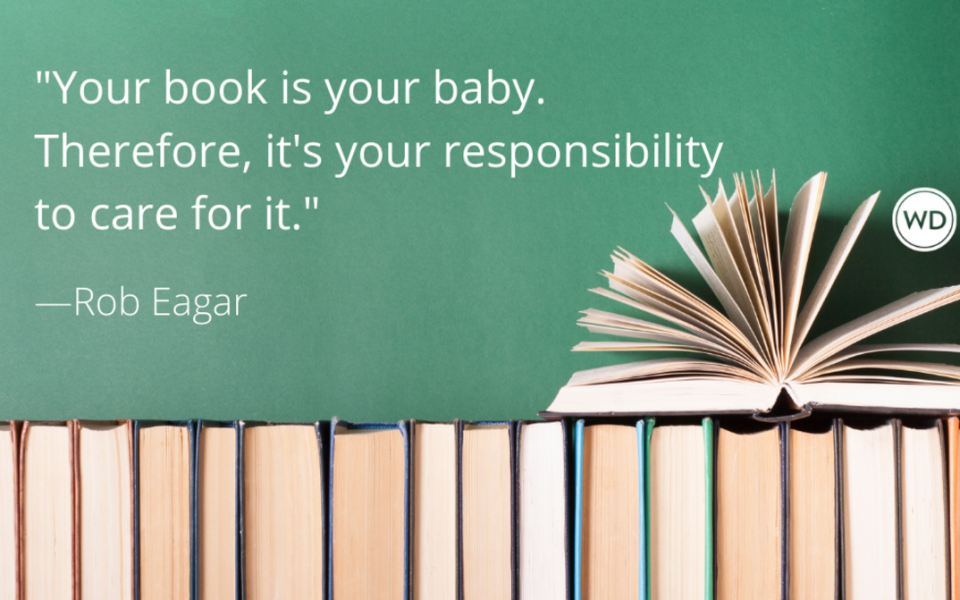 3 Reasons to Update Your Book on Amazon
Did you know Amazon sells nearly 50% of all print books and over 70% of all e-books in America? No other retailer comes close to their dominant marketshare of the industry. If you want to sell more books, you must master selling books on Amazon.
(3 Crucial Changes to the Book Publishing Industry.)
For example, if you have a book displayed on Amazon's website that looks outdated or lacks convincing marketing copy, you could be losing sales on a daily basis.
Fortunately, you can take easy steps to improve the appearance of your book on Amazon. Here are three reasons why you should monitor how your book appears on their website and when to make necessary adjustments:
1. Your book description directly influences your book sales.
When readers view a book on Amazon, the marketing text they see will either help entice a purchase or cause a loss of interest. If you've got excellent marketing copy, it will encourage people to buy your book. If your marketing copy is boring, the lackluster text will hinder sales.
However, most authors rarely take time to review their books on Amazon and ensure that people see a convincing description. One reason for this apathy is that some authors don't think they can make any changes to their description on Amazon.
I've got good news. Did you know Amazon lets any author make upgrades to their book detail pages for free? The Author Central Account is a system that enables you to make unlimited improvements to your book's description on Amazon's website. You can also add extra endorsements and adjust your author bio. It's a simple tool that gives you the control to upgrade your marketing copy. But, if you don't take time to make those updates, then you waste a golden opportunity to capture more book sales.
2. Different versions of your book need the same marketing text.
Did you know each version of your book has a different page on Amazon's website? That means one book may have four different versions on Amazon, including the paperback, hardcover, audiobook, and e-book.
Different people will view different versions of your book based on their reading preferences, which leads to a potential problem. Publishers and self-publishing outfits routinely upload different marketing copy for the various versions of the same book on Amazon. Authors rarely double-check their publisher to identify these mistakes.
For instance, the book description for the paperback may appear differently than the description for the e-book. These differences among the formats can confuse readers. When readers get confused, they usually refuse to purchase.
Examine every version of your book to make sure shoppers see the most updated and most compelling marketing text. Is the description identical for every format you sell?
Why does it matter? You never know which version of your book will be the reader's first impression. Therefore, you want the paperback, hardcover, audio, and e-book to have the exact same promotional copy and formatting. If there are discrepancies, fix them using your Author Central account.
3. Poor formatting can cost lost book sales.
Imagine you're a reader on Amazon browsing new books to buy. If you see a book with all of the marketing copy crammed into one, large paragraph, what is your reaction? You probably have no desire to decipher all of that text. The unprofessional formatting looks too annoying to your eyes.
(How Do Writers Ask for Blurbs for Their Books?)
Worse, imagine trying to read that big blob of text on a tiny smartphone screen or tablet device. Doesn't sound inviting, right? Amazon customers don't like being forced to read a huge block of text on tiny mobile devices, which now account for half of all Internet usage.
If you display a book description that appears difficult to read, many Amazon shoppers will ignore your book and never consider purchasing. Why risk losing new readers when the problem is easy to fix?
In order to maximize your sales on Amazon, you must display marketing copy that is easy to read. Poor formatting can cause shoppers to disregard your book and consider it inferior. For example, the following issues can hinder your book sales if they appear on Amazon's website:
Marketing copy smashed into one big paragraph
Lack of statements in bold or easy-to-read bulleted lists
Failure to display persuasive testimonials, endorsements, or awards
Inconsistent marketing text across various formats of the same book
Displaying too much text, rather than concise marketing copy
Your book is your baby. Therefore, it's your responsibility to care for it. Go to Amazon's website today and do a quick review of every title you sell. Check for formatting issues across every format that could be costing you lost sales.
If you see problems or errors with your book's marketing text, don't get mad at your publisher or blame someone else. Use the Amazon Author Central system to update your book for free and fix problems on your own at any time.
Do you know how to update your book on Amazon's website?
Unsure how use Amazon's Author Central system to make improvements?
Check out my online course with Writer's Digest University called, Mastering Amazon for Authors. This self-guided course explains how to upgrade your book on Amazon's website and make it more enticing to shoppers. In addition, you'll learn everything you need to know about self-publishing, marketing, and advertising a book on Amazon.
Over 500 authors have purchased this course and their feedback has been overwhelmingly positive.
Act quickly! Registration for Mastering Amazon for Authors closes on Thursday, February 24, 2022.
Click here to view the course curriculum, watch a free video, and enroll today:
https://www.writersonlineworkshops.com/courses/mastering-amazon-for-authors
Get a sneak peek of the course and ask Rob Eagar your Amazon questions during a FREE preview webinar on Wednesday, February 16th at 1:00pm Eastern.
Register Here for the Free Webinar
https://register.gotowebinar.com/register/6923784565286458125